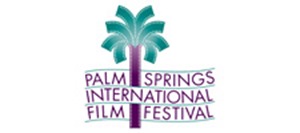 FOR IMMEDIATE RELEASE

Palm Springs, CA (September 9, 2015) – The Palm Springs International Film Society will host a special screening of the documentary film Desert Migration to benefit the Desert AIDS Project (DAP) and the Palm Springs International Film Festival (PSIFF). The screening will take place on November 5, 2015 at 7:30 p.m. at the Camelot Theatre during Palm Springs Pride weekend.
From the film, director Daniel Cardone, producer Marc Smolowitz and the film's subjects will attend a Q&A following the screening. Desert Migration was shot entirely in and around Palm Springs, featuring 13 gay men who moved to the city over the course of the last three decades to deal with their HIV+ status. But is this environment, with its tolerant population and constant sunshine, enough to eradicate the grief they carry within them, and strengthen them against the medications slowly poisoning their bodies? The film was an official selection at Frameline, LA OutFest, the Austin Gay & Lesbian international Film Festival, the Paris LGBT Film Festival and CinemaQ.
"We're delighted to be showcasing this accomplished documentary, which garnered wide acclaim at its recent Frameline and LA OutFest screenings, and to be hosting the filmmakers and cast members who created it for a special event to benefit the Desert Aids Project and the Palm Springs International Film Festival," said Festival Director Darryl Macdonald. "This engrossing film has a special resonance here in the desert, where the entire film was shot and where each of the men whose story it encompasses now calls Palm Springs their home."
Tickets are $15 and can be purchased starting on September 8 at www.psfilmfest.org or by phone at 760 778 8979. Proceeds will go to Desert AIDS Project and the Palm Springs International Film Festival.
About The Palm Springs International Film Festival
The Palm Springs International Film Festival (PSIFF) is one of the largest film festivals in North America, welcoming more than 135,000 attendees each year for its lineup of new and celebrated international features and documentaries. The Festival presents a majority of the films submitted for consideration in the Best Foreign Language category for the Academy Awards, as well as a large number of American independent and international features and documentaries marking their world, North American or U.S. premieres. Also known for its annual Black Tie Awards Gala honoring the best achievements of the filmic year, celebrated talents in recent years include Ben Affleck, Javier Bardem, Cate Blanchett, Sandra Bullock, Bradley Cooper, George Clooney, Daniel Day-Lewis, Leonardo DiCaprio, Robert Duvall, Clint Eastwood, Tom Hanks, Richard Linklater, Matthew McConaughey, Julianna Moore, David Oyelowo, Rosamund Pike, Brad Pitt, Eddie Redmayne, Julia Roberts, David O. Russell, JK Simmons, Meryl Streep, Kate Winslet and Reese Witherspoon.
The Awards Gala of the 27th annual Palm Springs International Film Festival is sponsored by Mercedes-Benz and Entertainment Tonight. The City of Palm Springs is the Title Sponsor of the Film Festival. Presenting Sponsors as of the date of this release are The Desert Sun and Spencer's. Major sponsors include the Agua Caliente Band of Cahuilla Indians, Wessman Development, Bank of America, Wintec, Regal Entertainment Group, Annenberg Foundation Trust at Sunnylands, Windermere Real Estate, Guthy-Renker,VisitGreaterPalmSprings.com, Chihuly and Telefilm Canada.
For more information, call 760-778-8979 or 800-898-7256 or visit www.psfilmfest.org.
# # #
Press Contacts:
B|W|R PR
Steven Wilson / Ashley Patterson
Steven.Wilson@bwr-pr.com / Ashley.Patterson@bwr-pr.com
212-901-3920 / 310-248-6126
Here is a collection of places you can buy bitcoin online right now.