Pick an area to get all the resources the community provides:
PALM SPRINGS
ADVOCACY
The LGBT Community Center of the Desert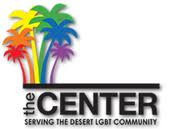 1301 N. Palm Canyon Dr. 3rd Floor
Palm Springs, CA 92262
(760) 416-7790
www.thecenterps.org
The Center provides a safe and supportive environment for members to enjoy health, wellness, educational and social programs, where people of all ages and backgrounds are welcome.
12/14
CHURCHES AND RELIGIOUS ORGANIZATIONS
Desert Oasis Chapel
Pastor Nick Warner
Wiefels Chapel
690 S. Vella Rd.
Palm Springs, CA 92264
760-831-4170
Nick@DrNickWarner.com
www.DesertOasisChapel.com
We're a non-denominational Christian church that affirms the gay, lesbian, bisexual and transgendered community as we join together in worship, prayer, and searching for God's place in, and purpose for, your life.
12/14
St. Paul in the Desert
125 West El Alameda
Palm Springs, CA 92262
760-320-7488
Clergy@StPaulsPS.org
www.StPaulsPS.org
God has invited us to share the Abundant Life of Jesus Christ through the Church of St. Paul in the Desert, by serving Christ in others and by gathering to praise and thank God in worship. We are a welcoming, empowering, supportive community.
12/14
CONVENTION & VISITORS BUREAUS

Palm Springs Bureau of Tourism
277 N. Avenida Caballeros
Palm Springs, CA 92262
760-778-8410
www.VisitPalmSprings.com
Weddings in Palm Springs capture the essence and style of Hollywood regency, desert modernism, and old world glamour.
12/15
EVENTS & ENTERTAINMENT
Palm Springs Pride
777 N. Palm Canyon Dr.
Suite 102
Palm Springs, CA 92262
760-416-8711
www.PSPride.org
Greater Palm Springs Pride founded to promote the public education and awareness of individual rights and civil liberties of the lesbian, gay, bisexual and transgender community and to promote the history, diversity and future prosperity of the Greater Palm Springs LGBT community.
12/14
NATIONAL ORGANIZATIONS
ADVOCACY
College Guide for LGBT Students
The Trevor Project
Teen Suicide Hotline
866-4-U-Trevor
(866) 488-7386
www.thetrevorproject.org
The Trevor project is a national organization focused on crisis and suicide prevention efforts among the LGBTQ youth.
12/14
RANCHO MIRAGE
CONVENTION & VISITORS BUREAUS
GREATER PALM SPRINGS CONVENTION & VISITORS BUREAU
70-100 Highway 111
Rancho Mirage, CA 92270
760-770-9000
www.VisitGayPalmSprings.com
Our goal is to provide you with the best possible service as you plan your visit to Greater Palm Springs. Simply give us a call or drop us an e-mail and we will do our very best to meet your needs.
12/14
YUCCA VALLEY
CONVENTION & VISITORS CENTER
The California Welcome Center Yucca Valley
56711 Twentynine Palms Hwy.
Yucca Valley, CA 92284
760-365-5464
www.VisitCalifornia.com
12/14