Pick an area to get all the resources the community provides:
BERKELEY
ADVOCACY
Pacific Center for Human Growth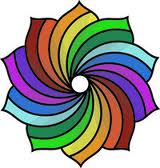 2712 Telegraph Avenue
Berkeley, CA 94705
(510) 548-8283
www.PacificCenter.org
Pacific Center for Human Growth's mission is to foster and enhance the well-being and self respect of LGBTQ youth, seniors, and adults through the delivery of LGBTQ competent mental health and wellness services, and to increase access to LGBTQ competent mental health services through the cultivation of a strong community of LGBTQ-proficient mental health care professionals.
12/14
CONCORD
ADVOCACY
The Rainbow Community Center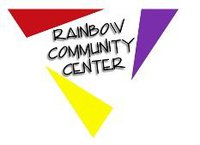 2118 Willow Pass Rd., Ste. 500
Concord, CA 94519
(952) 692-0090
www.RainbowCC.org
Our goal is to provide a safe, supportive and respectful environment for LGBTQ people of all ages, socio-economic status, races, cultures and religions. We strive to create services and activities that will promote the mental, physical and spiritual well-being of our community by providing professional services, peer support, referral services, social opportunities and educational programs of interest to our community as well as to the community at large.
12/14
NATIONAL ORGANIZATIONS
ADVOCACY
Everyone Is Gay
556 S Fair Oaks Avenue
Suite 101 #490
Pasadena, CA 91105
www.EveryoneIsGay.com
Everyone Is Gay provides advice to LGBTQ youth and works to foster compassionate school environments and communities.
My Kid Is Gay
556 S Fair Oaks Avenue
Suite 101 #490
Pasadena, CA 91105
www.MyKidIsGay.com
My Kid Is Gay is an online advice-based resource for families and communities of LGBTQ youth.
The Trevor Project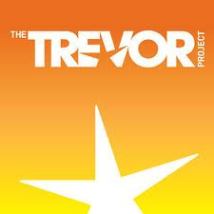 Teen Suicide Hotline
The Trevor project is a national organization focused on crisis and suicide prevention efforts among the LGBTQ youth.
866-4-U-Trevor
(866) 488-7386

12/14
OAKLAND
ADVOCACY
California LGBT Health & Human Services Network
1330 Broadway
Oakland, CA 94612
916-497-0923
www.CaliforniaLGBTHealth.org
Statewide coalition of nonprofit providers, community centers and researchers collectively advocating for policies & resources to advance LGBT health in California.
12/14
PLEASANTON
CONVENTION & VISITORS CENTER
Visit Tri-Valley
5075 Hopyard Rd. #240
Pleasanton, CA 94588
925-846-8910
www.TriValleyCVB.com
Visit Tr-Valley, perfectly aged, without attitude.
12/14
SAN FRANCISCO
ADVOCACY
San Francisco LGBT Community Center

1800 Market Street
San Francisco, CA 94102
(415) 865-5555
www.SFCenter.org
Connecting our diverse community to opportunities, resources and each other to achieve our vision of a stronger, healthier and more equitable world for LGBT people and our allies.
12/14
UCSF Center for LGBT Health & Equity
100 Medical Center Way
San Francisco, CA 94143
415-502-5593
LGBT.UCSF.edu
Committed to providing health services to the local LGBT community at UCSF, the center also provides training on health & workplace equity issues.
12/14
CONVENTION & VISITORS CENTER
The California Welcome Center San Francisco
Pier 39, Building B, 2nd Flr.
San Francisco, CA 94133
415-981-1280
www.VisitCalifornia.com
12/14
San Francisco Travel
900 Market Street
San Francisco, CA 94102
415-391-2000
www.SanFrancisco.travel
What speaks 14 languages and always has the scoop on what's happening in San Francisco?
12/14
EVENTS & ENTERTAINMENT


San Francisco Pride
1841 Market St., 4th Floor
San Francisco, CA 94103
415-864-0831
www.SFPride.org
The Mission of the San Francisco Lesbian Gay Bisexual Transgender Pride Celebration Committee is to educate the world, commemorate our heritage, celebrate our culture, and liberate our people.
12/14
SAN JOSE
COMING SOON!
SAN MATEO
CONVENTION & VISITORS CENTER

The California Welcome Center San Mateo
60 31st. Ave., Space 1062
San Mateo, CA 94403
650-578-8033
www.VisitCalifornia.com
12/14
SAN RAFAEL
ADVOCACY
Spectrum LGBT Center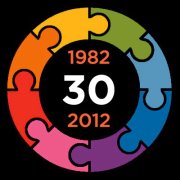 30 N. San Pedro Rd., #160
San Rafael, CA 94903
(415) 472-1945
www.SpectrumLGBTCenter.org
Spectrum provides support, primarily to LGBT youth and older adults, through direct and intermediary services, promotes public awareness of LGBT issues and partners with education, health care and other advocacy organizations to ensure appropriate and equitable environments for LGBT members of our community.
12/14
SANTA ROSA
CONVENTION & VISITORS CENTER

The California Welcome Center Santa Rosa
9 Fourth Street
Santa Rosa, CA 95401
800-404-7673
www.VisitCalifornia.com
12/14